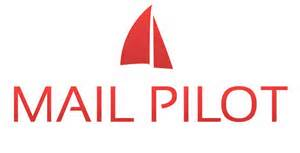 Mail Pilot has had an interesting history with both success and failure as a huge mix in its roster. The IOS version of Mail Pilot was introduced to the world about 2 years ago to much fanfare and a big let down. The program was definitely interesting in its operation. It became apparent this was the beginnings of a slew of apps based on GTD. However, for Mail Pilot it quickly was determined to be very buggy and problematic in design neither of which were fixed.
The Mac Version
When the Mac version of Mail Pilot was released, this was the beggining of hope for the Kickstarter startup. This version of the program worked well and was implemented nicely.
v2 Upgrade for both Versions
Today, Mindsense is once again releasing a very hopeful upgrade to their applications, v2, in which they are rationalizing the line and taking the best from the Mac version and spreading it through the line with the increased aspect of rationalizing the line. Should they do this properly, both the IOS and Mac version should be consistent, compatible and based on GTD. If Mindsense is successful, this will be the first in the delivery of an IOS/Yosemite compatible email program outside of that from Apple.
Optimism with Fingers Crossed
This is a release in which there is optimism, as it would be very nice to break from the old mold of doing mail, with a fingers crossed scenario (let this system work). We desperately need a new model in which to handle email as it's so critical we are busting at the seems with the onslaught in volume of mail. Mail Pilot brings to the table a promise of rationalizing the approach without being so radical in terms of an overall new design. Should things go as planned, we might have a method of working with our mail from a slightly different architecture than the way we do our mail, that it could be exactly what we need to improve our speed yet maintain control of the process.
Apple's mail is a good system but having a solid alternative is better. This is what's required to keep the juices of innovation flowing and also help to have some time for down time. Be the force with you!