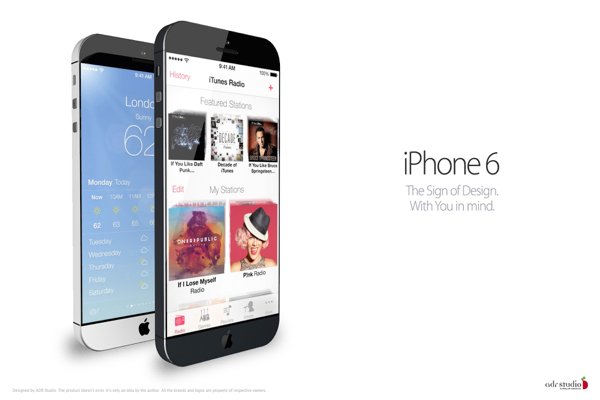 Over the course of the year we have been deluged with the rumours around the coming of the iPhone 6. We seem to know more about the iPhone 6 than if it had actually been announced and delivered by Apple.
However, there is now a date for its arrival. The rumoured date for the unveiling of the iPhone 6 is Oct. 14th. Whether thus rumour is to believed is another story but if we go with it we will see it fairly shortly.
This phone also sounds as if it is going to go over extremely well. The rumour mill around the iPhone 6 is in over drive which is good. The phone sounds as if its coming to us with a larger screen, using a different technology and amazing compute power. If the rumours are anywhere near right, this is going to be quite the device and as a result should likely sell well.
Apple's lineup of phones, when the device arrives is going to be both wonderful yet so manageable for Apple. We are likely to see two high end iPhone 6's and the iPhone 5g. We will have great choice in the size of the screens in the iPhone lineup plus great phones which are capable of working extremely well with today's technology.
If the date of Oct. 14th is to be believed, we haven't much of a wait for the new phones at all. IOS 8 is rumoured to be yet another nice step forward enabling new capabilities with the desktop and Yosemite, the OS for the desktop looks as amazing as it sounds. Designed to work more closely with IOS 8, the lineup that is coming is going to be the most integrated system to date.